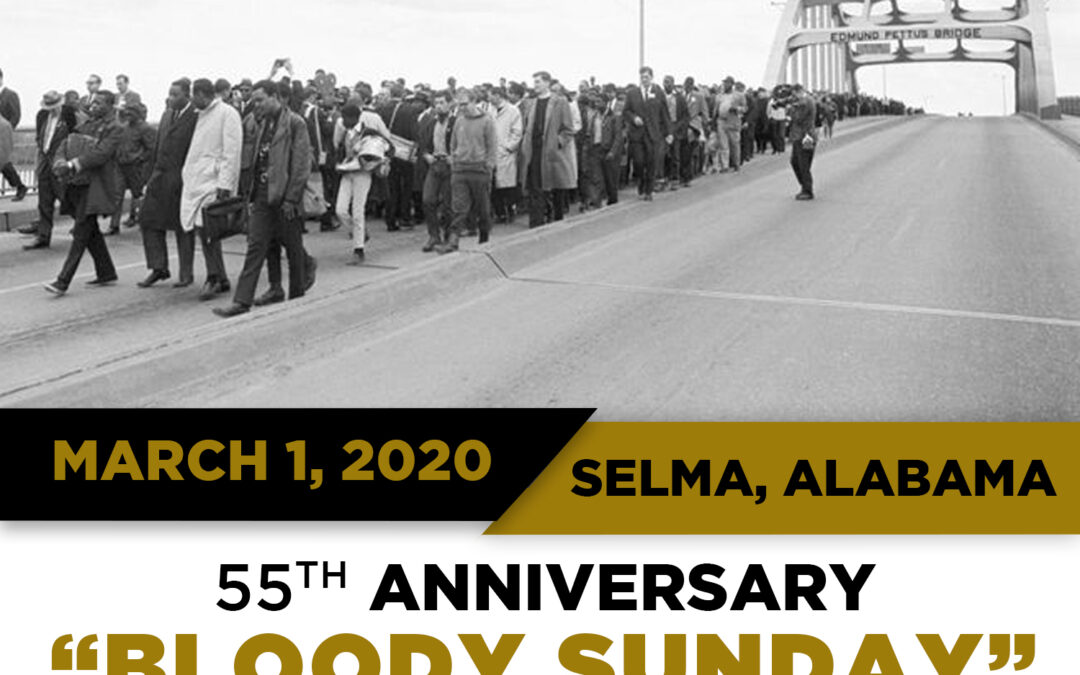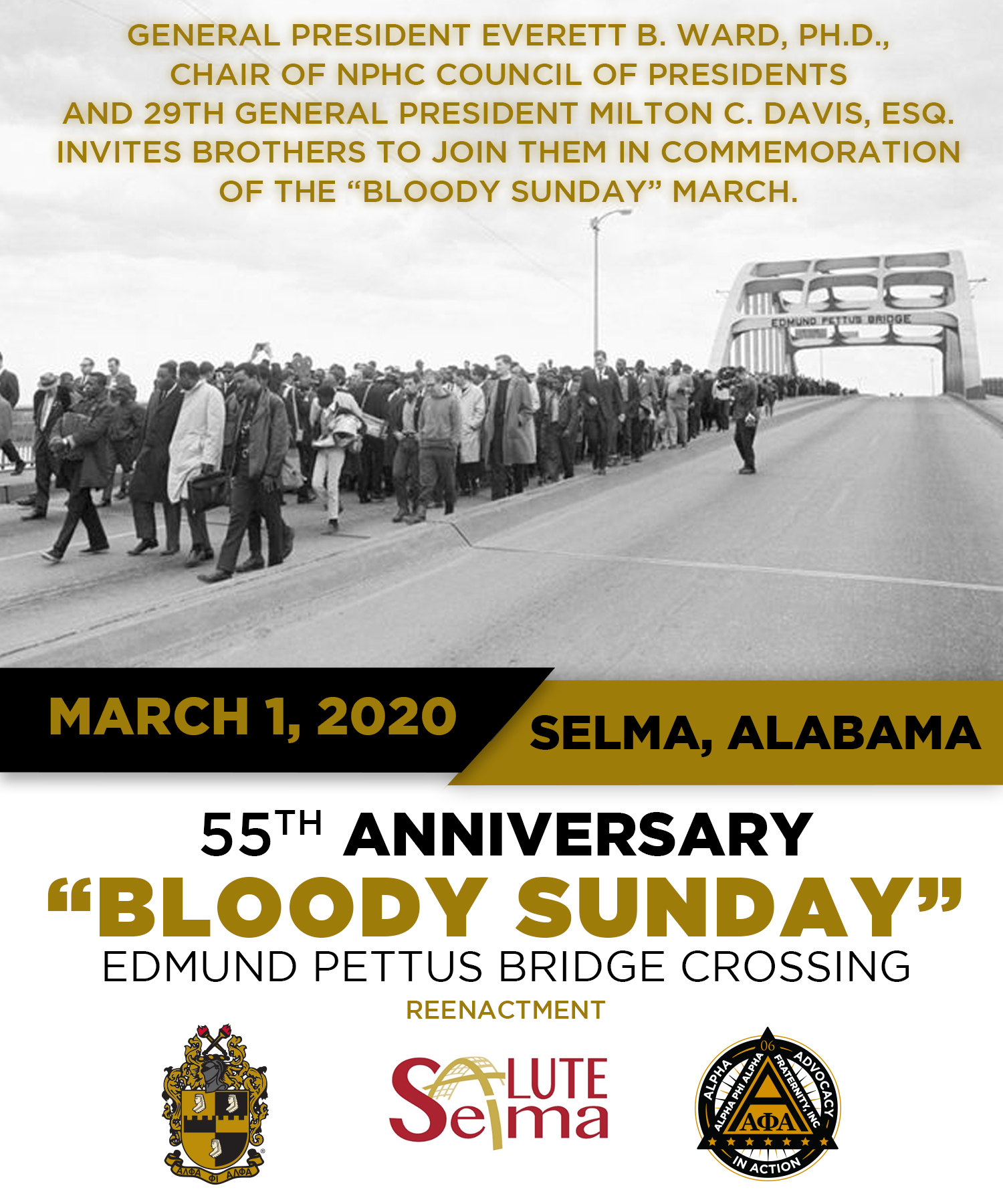 February 7, 2020
My Brothers of Alpha:
On behalf of Brothers across our beloved Fraternity and as the President of the NPHC Council of Presidents, and in collaboration with the Salute Selma organization, I invite you to join me, and Past General President, Milton C. Davis, Esq.  in Selma, AL on March 1, 2020 to commemorate the 55th Anniversary of Bloody Sunday, and to affirm our commitment to ensure and preserve the right to vote.
Two public events are planned for all the Divine Nine organizations to participate in. We are asking our Brothers to participate in, and help us mobilize our attendees on the significance of this historic event. 
The day will begin worshiping together at 10:00 a.m. at the Salute Selma Church Service, Selma High School – Gymnasium, 2180 Broad Street, Selma, AL 36701. A historic "Pre-march Rally" culminating with a reenactment of Selma's Historic Bridge Crossing will follow immediately after the church service.
Once again, SELMA will serve as a national backdrop for civil rights and human rights.  Alpha Men will join thousands of National and community leaders as we discuss what's occurring in our nation, and how we must respond. The 2020 election has reignited the power of Black Americans and the value of our vote. Not since the 1960's have U.S. citizens suffered from such blatant attacks on our democracy threatening the disenfranchisement of people of color.  Each day brings a new wave of gut-wrenching developments and we must answer all threats to our democracy and way of life and stand united in solidarity with Selma for one mission and one goal in 2020.
Will you join us?
For more information, please also visit their website: www.saluteselma.com.
Onward & Upward Always,

Everett B. Ward, Ph.D.
General President